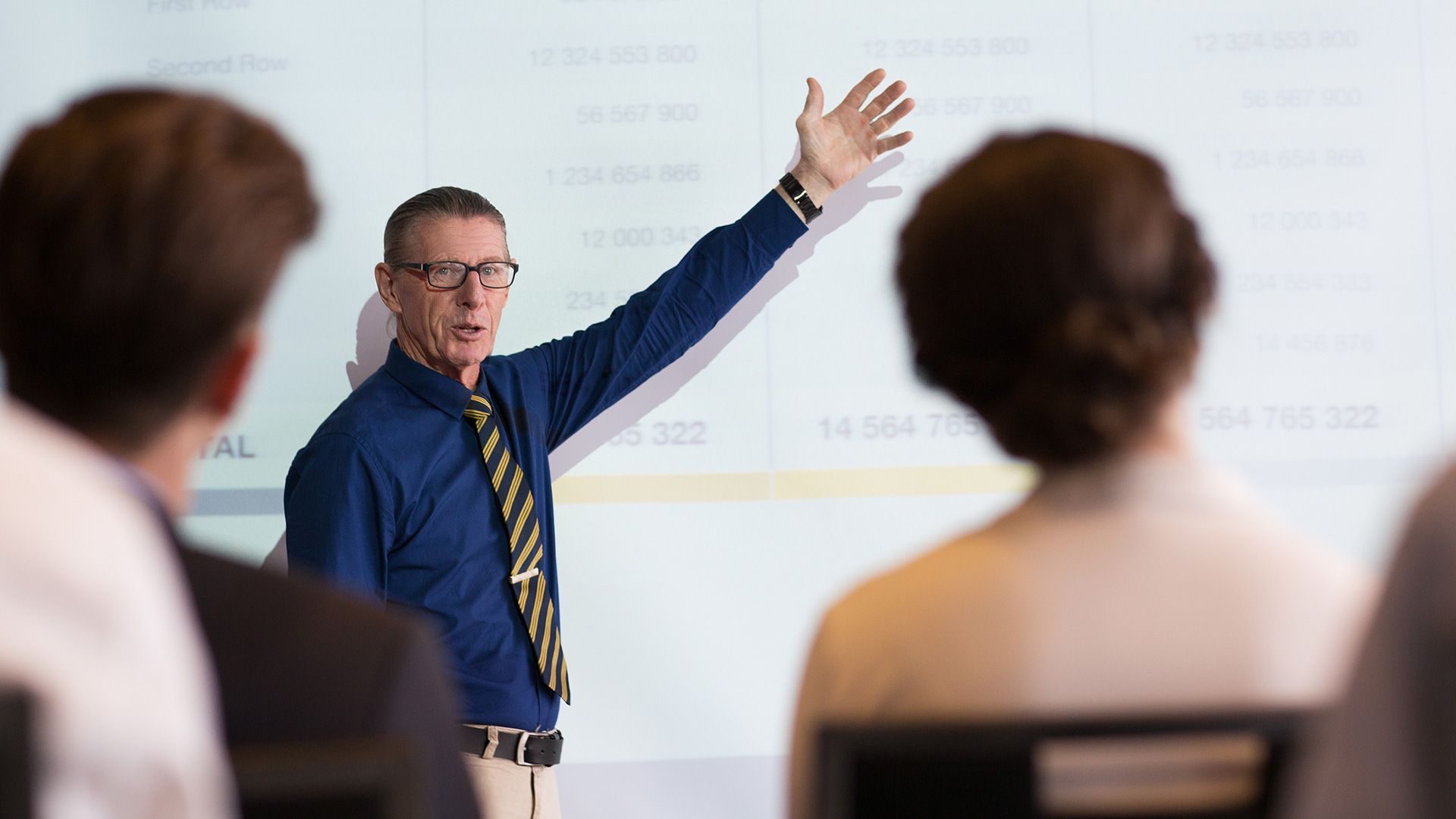 There are two crucial elements of every presentation: the content and the delivery. This exercise-oriented course dives deeply into both elements: 'What to say' and 'How to say it'.
Participants will discover how to focus on their audience's needs; how to create straightforward messages and the most effective structure for a presentation. They will also learn and practice how to use their body language, voice and energy to make a positive, memorable impact on their audience.
The 2-day course covers successful delivery in more detail and also introduces best practices for creating and applying attractive, well-designed slideshows.
Participants who complete the course will be able to
develop effective presentation structures with clear messages
use their body language and voice to best effect
deliver presentations in a confident, persuasive manner
create captivating slides
Course format
Pre-training questionnaire
All courses are suitable for both classroom and virtual delivery
Optional individual follow-up sessions
Course length
1-day or 2-day course options